ENTER OUR CONTEST TO WIN
'The Canoe, 1912 print on canvas by Tom Thomson.'
In order to be eligible test your Canadian Art History and name the members of The Group of Seven, Canada's most iconic Group of Artists. Send your list to theartshop@bellnet.ca. Deadline for entry is July 1st, 2021.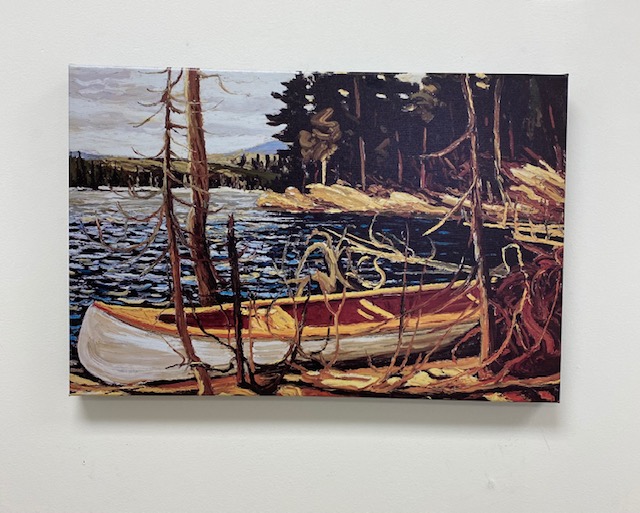 In addition to original art works, The Art Shop carries a wide selection of Limited Edition and Decorator Prints, including Group of Seven giclee prints on canvas. We also have limited prints available for some of our local artists.
If that perfect piece of art doesn't jump off the wall, you are welcome to peruse our supplier websites to find exactly what you need to enhance your home, cottage or office space. Learn more about what's available by contacting us.