When Design, Quality & Craftsmanship Count
Revive your art with custom framing
By simply changing the matting and moulding, you can give new life to your treasured pieces! Come in today to browse the many styles we have in-store to complement your current collection.
Why settle for satisfactory framing, when you can have sensational?

"Art and Creativity are inspired by people, places and things in the world around us."
Signature picture framing and complimentary design consultations at The Art Shop provide excellence in custom framing. We use certified products by Fotiou, a manufacturer/distributor of a wide variety of well-designed frame mouldings. We can offer you great original art pieces from local artists to add to your home, or give the gifts of art to those you love the most!
"Now you can truly appreciate the beauty of your artwork, not just a mere reflection."
Ask us about our new product, Artglass WW™. It is perfect for art picture framing as it is created for art and strikes the perfect balance between colour, clarity and protection. Don't compromise on clarity if you want to see true colors and details of your cherished art and the framing elements you have carefully selected.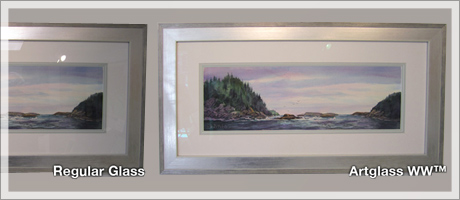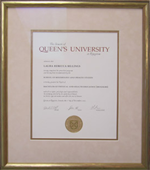 Reveals true colors and texture of the art – no green tint or optical distortions
Has anti-reflective coating, which reduces unwanted reflections to less than 1%
Has smooth surface that allows for details to emerge unaltered
Can be cut and glazed from either side
Artglass AR coating is scratch resistant and very easy to clean
"All achievements, all earned riches, have their beginning in an idea."
– Napoleon Hill